At first, doing wedding research feels exciting. You're planning a massive party with everyone you love – what could be cooler? But you might reach a point when you want to hurl your laptop through the window if you see one more picture of cocktail jam jars, photo booths with mustache props, or large "Mr and Mrs" backdrop lights on dance floors.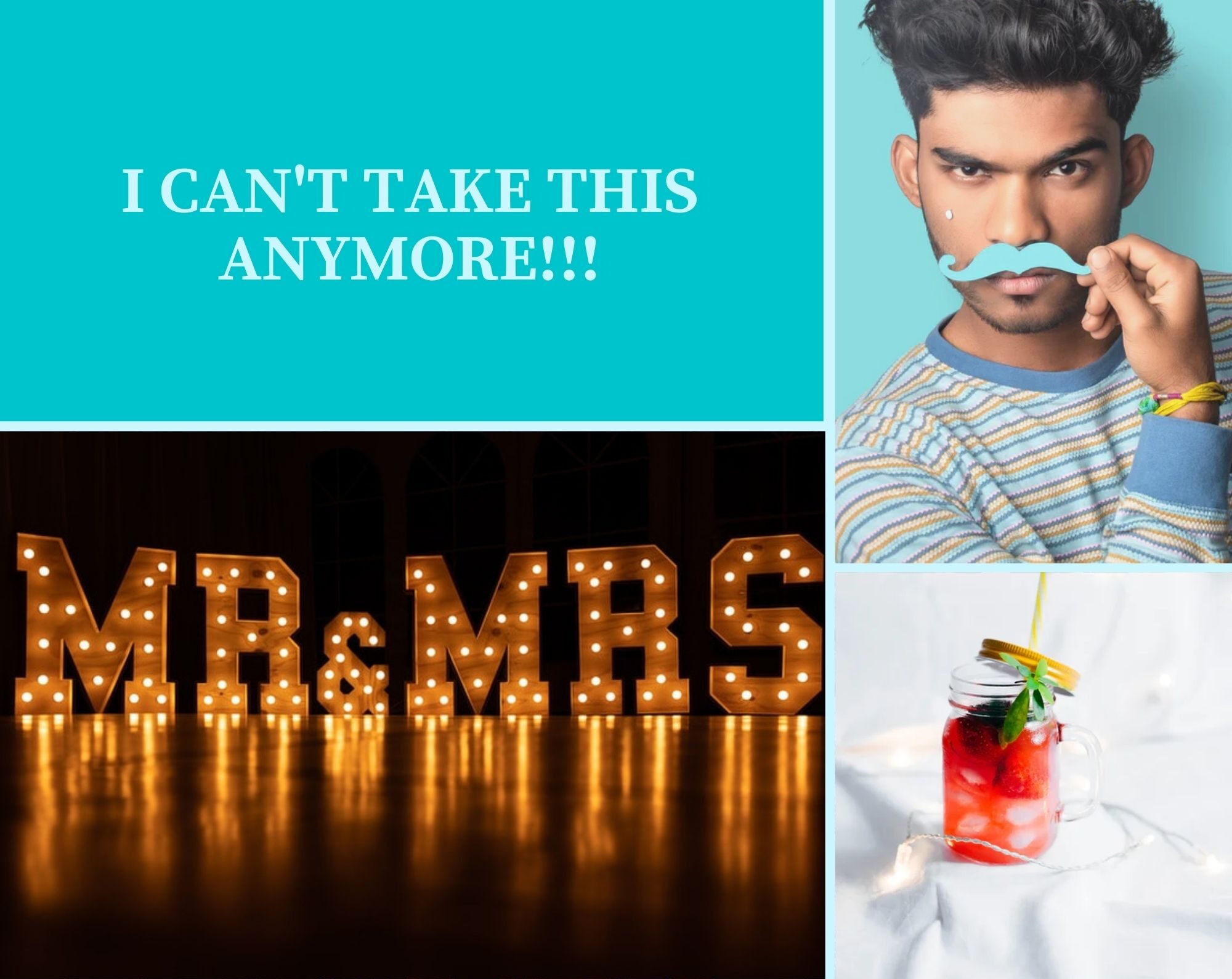 Like most couples, we didn't want our wedding to look like the last one held at the same venue.

Here are 5 THINGS WE DID to make our wedding as memorable and meaningful as possible.
1. We had a multi-day wedding

Why spend a small fortune on getting everyone together for only a few hours?

We organized a pre-wedding party the day before in a local bar and a pool party at the villa where we got married the day after the wedding.
Worth doing? Definitely!

Although we only had about fifty guests at our wedding, there still wasn't time to speak to everyone properly. Knowing we'd greeted some people the day before and still had the pool party to come helped us feel less stressed about mingling on the wedding day (although admittedly, we did still worry about this). Honestly, you'll wish your wedding lasted longer when it finishes.

Cost? Extending the partying will probably cost more money (although it doesn't have to). But if you negotiate and get creative, you can find ways to keep costs down. We asked our caterers, for example, if they'd wrap up any leftover wedding food for us to keep for the pool party and bought all the alcohol we needed from a cheap local supermarket. This was one of the advantages of getting married in a villa which we rented for a week.
2. We wrote our own ceremony and asked a family friend to be our fake vicar.
The official celebrant took over for five minutes at the end of the ceremony to do the legal stuff.

Worth doing? We think so!

Despite not having a clue about how to write a wedding ceremony and feeling completely daunted by the task, doing this made the ceremony 100% personal and forced us to discuss why we were getting married and what exactly we wanted to promise each other. We might never have talked about such things properly if we'd gone along with a standard civil marriage script.

It was also comforting having someone we knew stand in front of us instead of a stranger. Of course, you have to know someone who's prepared to be a fake vicar for you – also a daunting task! – or else ask your celebrant if you can change the official script.

If you are considering writing your own ceremony, check out the resources below (there are many more online):

How To Write A Personalized Wedding Ceremony Script

Step-by-Step Guide: How to Write Your Own Wedding Ceremony

How to Write Wedding Vows and Samples

14 Best Wedding Vows We Ever Heard


3. We asked for guest involvement instead of presents

We believed the more guests were involved in the day, the more fun they'd have.

We made a free wedding website using weebly to get the message out there but you don't have to make a website. You could ask for help by slipping a note inside the wedding invite, create a wedding WhatsApp group, or just ask your nearest and dearest in person.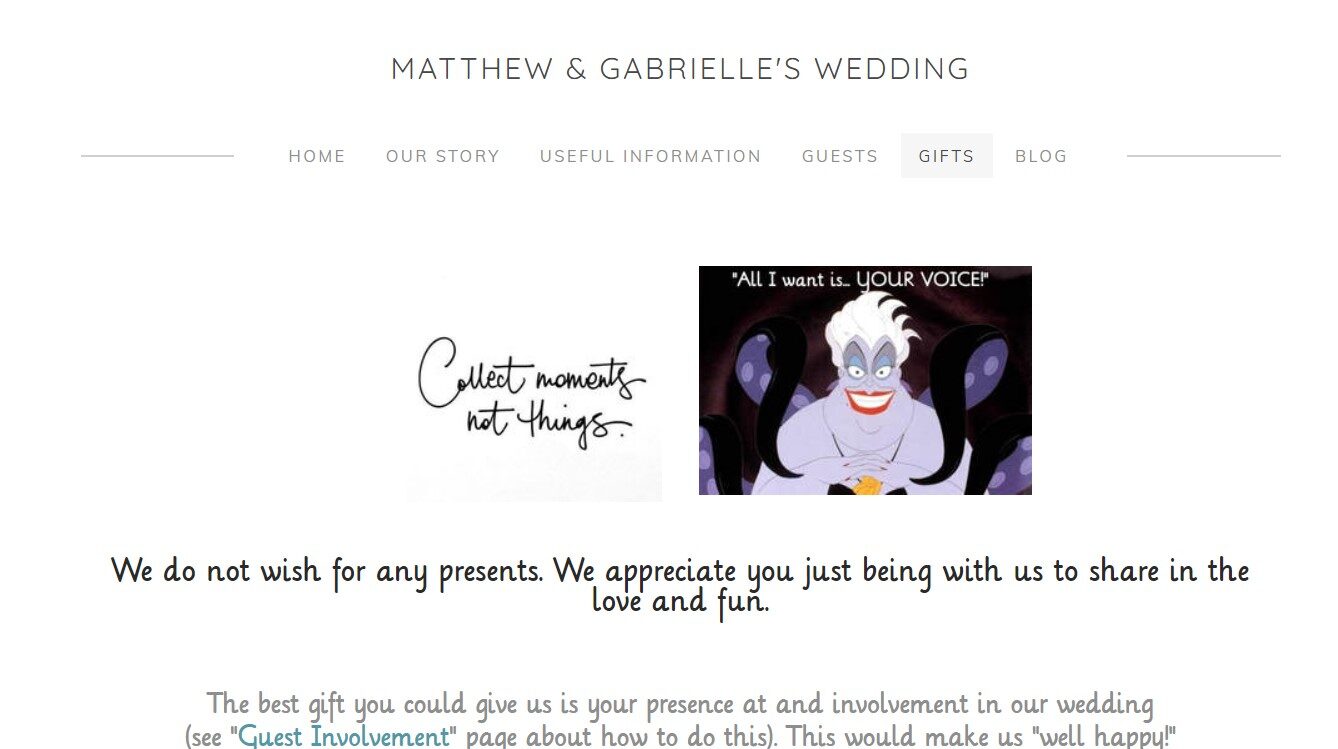 Did it work out? Did people do stuff???

Yes! Here are some of the things people volunteered/were gently coerced into doing (scroll to the right):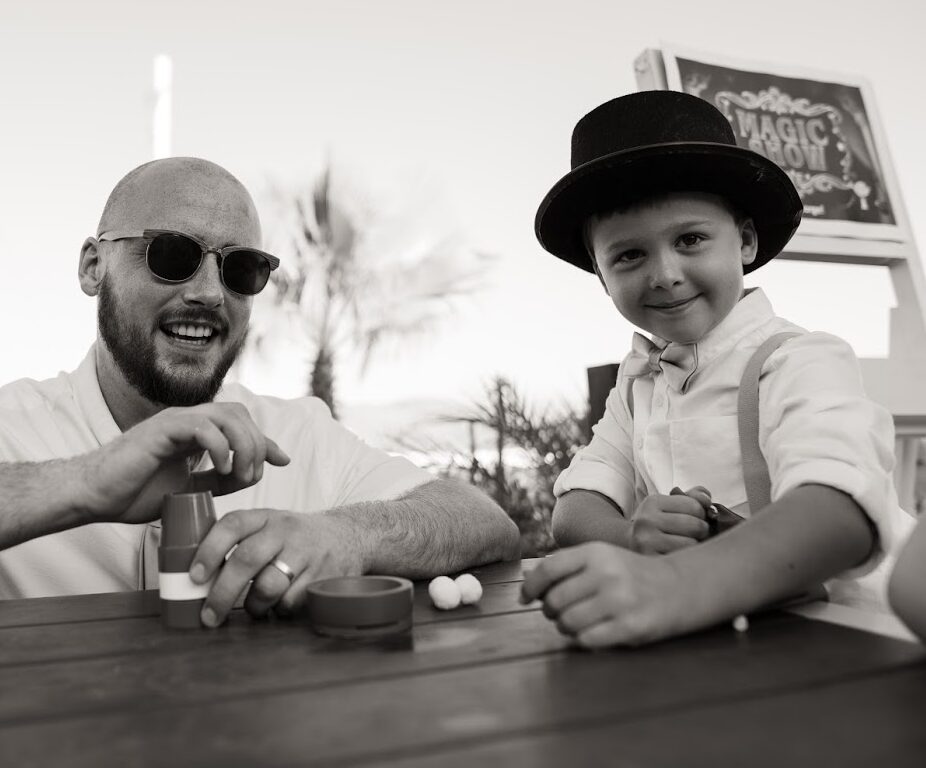 Bride's Mum: Researched and lead a rope ceremony
Family friend: A fake celebrant
Groom's grandfather: Wedding singer
Pool party dance performance by FLABBA
Friends wrote a
for the pool party
People helped out in other ways too – decorating the venue, taxi-ing people around, shopping for last-minute villa supplies, cocktail making etc. One pregnant friend even transported a huge bean bag game like this from England and another brought a suitcase of colourful fans with her from Thailand.

Think about how your friends and family could help you and give them the opportunity to show off their hidden talents!
4. We personalised or quirkified stationery
Worth doing? Some things yes, other things no.

I faffed around far too long trying to make snazzy things online (I wasn't aware of the wonderful Canva back then) and spent a ridiculous amount of time making laminated photo cards of wild animals Matt and I had seen together.

I'm talking hours and hours of searching for photos, trying to print them in the right sizes and writing little facts about the animals on the back, thinking this was a sweet way to personalise the names of the table groupings with one of our interests.

What a waste of time that was! Not only were they not necessary because people just looked for their names on the tables, but they resembled a display from a primary school classroom. And nobody was interested in reading about wildlife when food was being served.
On the other hand, the guest name cards in the shape of birds were cheap and easy to buy online and stood out beautifully on the tables.

People also seemed to like the things they could take home (bookmarks, fans, and gift bags).

5. We jazzed up the traditional

There were elements of a traditional wedding we liked, so we kept them but changed them in some way. Here's how:

i.) We renamed our Page Boys the "Bride's Bodyguards" and our Flower Girls the "Groom's Guardian Angels".
In addition to giving them props (personalised sunglasses for the boys saying "Bodyguard" along the arms and little angel wings for the girls), we also made security badges for them.
ii) Instead of dressing the groomsmen in the same suite, we only gave them the same grey tie (with a nickname for each man embroidered on the back) and told them to wear what they wanted.
iii) I didn't walk down the aisle with my dad but danced across the sand with him to Bruno Mars' Marry You.

Unsure about if I'd ever marry, I'd always feared if the day came, I'd probably be quite old and my dad might no longer be around.

As it turned out, he was there. That in itself was worth celebrating.
iv) We wanted to mark the start of dinner in some way but instead of getting the Best Man to announce it, we blasted out the Rocky theme tune, ran down some steps, and high-fived each guest.
v) My bouquet was made of several small bouquets. After high-fiving all the guests at the start of dinner, I placed one of the smaller bouquets in the middle of each table.

This saved on having to pay for extra table flowers!
vi) We had traditional speeches but spread them out over the course of the meal instead of grouping them all together.
Groom's speech: Before the starters
Father of the Bride's speech: Before the main course
Best Man: Before dessert
vii) We had an official seating plan but left two spaces on each table so we could change tables between courses and speak to more of our guests.

We also asked for the starters and dessert to be served but for the mains to be a buffet so that children didn't have to stay seated for too long.
viii) We hired a photographer but instead of the traditional wedding groupings (photos of the Bride's Family, Groom's Family, Friends, etc.), we asked him to focus on people's interactions and facial expressions and for any staged photos to be as creative as possible.
To recap, here are 12 ideas for making your wedding different:

Extend the party over several days
Write your own ceremony
Involve guests in the wedding itinerary as much as possible
Personalise/quirkify stationery
Give Page Boys and Flower Girls new titles/roles
Give Groomsmen nicknames and embroider them on the backs of ties
Dance down the aisle
Blast out one of your favourite tunes to mark the start of dinner and run around high-fiving your guests
Have the bride's bouquet made of smaller bouquets and then use these as table decorations
Spread out speeches over the length of the meal
Keep two spare places at each table so you can change tables between courses and talk to more guests
Ask the photographer to focus on interactions and facial expressions more than on staging photos
How about you? Did you do anything different at your wedding?

Please feel free to share what you did in the comments below and help to inspire others!